Many of you might have come across a friend or a family member who naturally tends to feel colder than others without any proper identifiable cause.
So, in this blog, I will tell you that this is not just his or her complaining nature, but this condition is called COLD INTOLERANCE, and there are chances that it can be a symptom of an underlying medical condition.
CAUSES OF COLD INTOLERANCE
A person might always be feeling COLD without any fall in the ambient temperature. The reason could be –
1. HYPOTHYROIDISM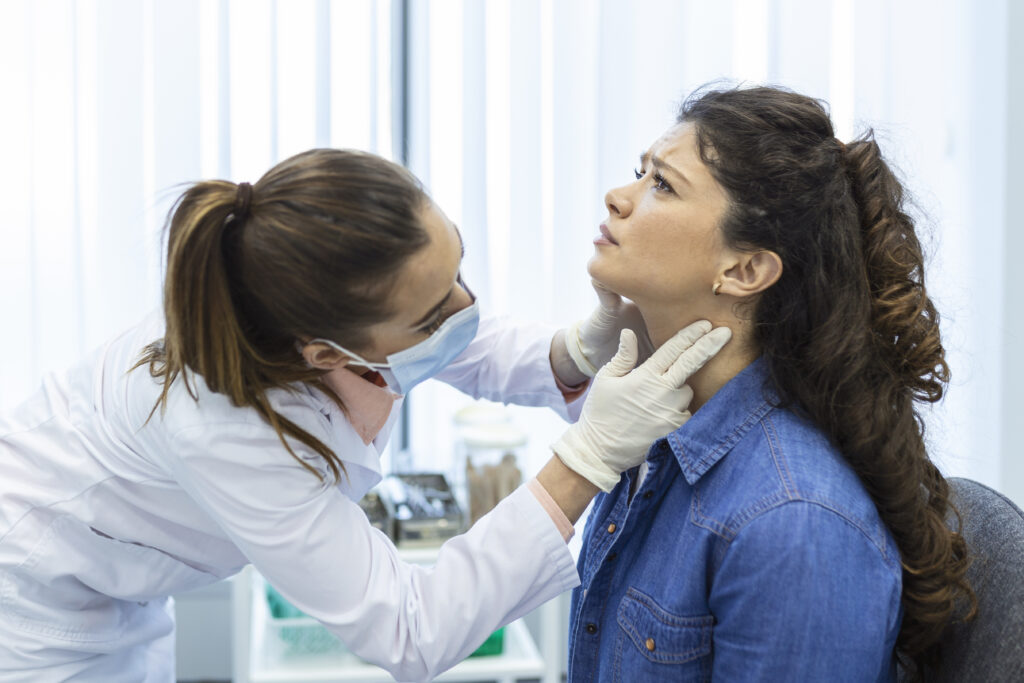 Every cell of the thyroid gland produces thyroid hormone. Thus, when the thyroid gland produces insufficient hormones, it leads to hypothyroidism.
Thyroid hormones help in regulating the body's metabolism and temperature. Hence, unusually feeling cold in normal weather is very common for thyroid patients.
This is because the thyroid hormone controls various metabolic reactions taking part in the metabolic pathway of our system, releasing some amount of heat along with the products that they form. Also, the thyroid hormone signals the heat regulation of brown fat.
And our body thus finds warmth in cold weather from such heat.
So, a patient with hypothyroidism and a lack of body metabolism will also have a lack of heat production in the body which in turn makes them more prone to cold weather.
Other symptoms of hypothyroidism include:
1. TIREDNESS and FATIGUE
2. ABNORMAL WEIGHT GAIN
3. HAIRFALL
4. CONSTIPATION
5. LOW HEARTBEAT
6. MENSTRUAL ISSUES like IRREGULAR PERIODS or HEAVY FLOW
A doctor can diagnose hypothyroidism with a THYROID FUNCTION TEST, which is a simple blood test that tells the level of T3, T4, and TSH (Thyroid stimulating hormone) in the body.
An increase in the level of TSH is indicative of HYPOTHYROIDISM.
The treatment of HYPOTHYROIDISM is thyroid hormone replacement. eg. Thyronorm, Eltroxin, Thyrox, etc.
2. RAYNAUD'S DISEASE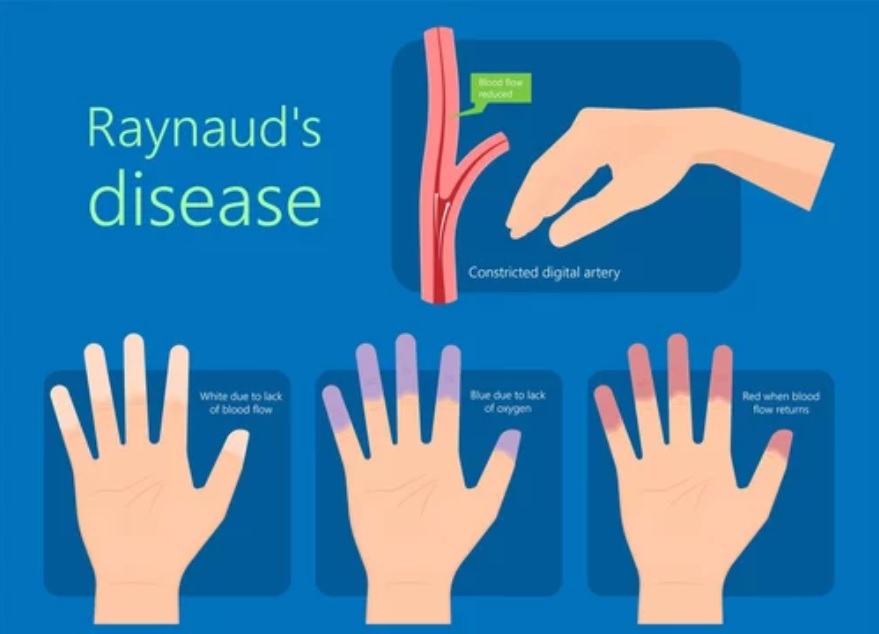 Raynaud's disease is a condition that causes the blood vessels, most of the peripheries of the body (means tips of fingers and toes, lips, ears, etc), to narrow when a person is exposed to cold or stress.
This decrease in the blood flow of the peripheries of the body causes the affected areas to feel cold.
The areas where Raynaud's disease can be seen are –
1. FINGERTIPS
2. TOES
3. LIPS
4. EARS, and
5. NIPPLES.
It is a disease that involves the end arteries, which are commonly present in the arteries in the fingers and toes, lips, ears, and nipples.
During an acute episode of Raynaud's phenomenon, the affected areas can turn PALE or BLUISH. As blood flow returns, the affected areas can feel numb or painful.
Treatment involves avoiding triggers if possible and, for some people, medication or surgery.
3. ANEMIA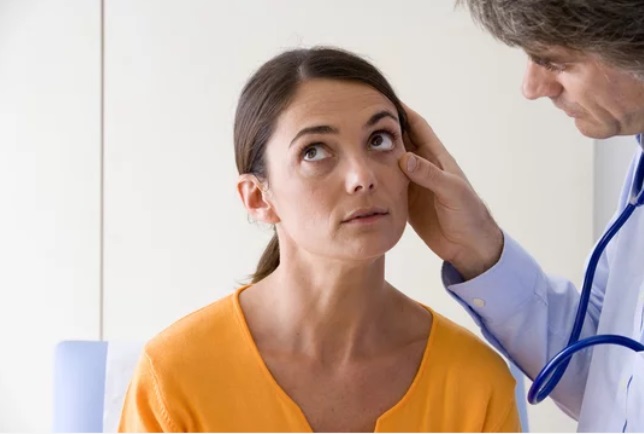 Anemia is a condition in which a person lacks enough healthy red blood cells to carry adequate oxygen to the body's tissues.
Having anemia is also referred to as LOW HEMOGLOBIN, which can make you feel tired and weak. There are many forms of anemia, each with its own cause.
Iron Deficiency Anemia
It is the most common form of anemia and usually occurs either due to poor iron absorption or blood loss. Females are more prone to this type of anemia.
4. ANOREXIA NERVOSA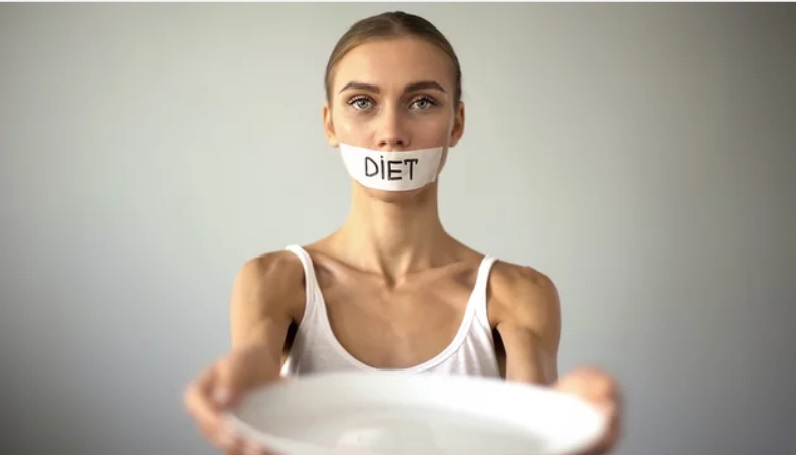 Anorexia nervosa is an eating disorder that is characterized by –
1. Weight Loss or
2. Inadequate Weight Gain
3. Distorted body image
People suffering from Anorexia Nervosa have a tendency to eat inadequately so as to keep their stomachs empty, or they have a tendency to empty their stomachs immediately after meals. This is achieved by —
1. Intensely restrict their food intake
2. Exercise excessively
3. Purge with laxatives or by vomiting
As people with anorexia have low body fat and a decreased basal metabolic rate, hence their often have a low core temperature of the body, leading to the anorexic person feeling excessive cold even when the ambient temperature is normal.
Other symptoms of anorexia that can be found are –
1. Very thin body (Weight loss)
2. Stomach and Intestine problems, such as Constipation or Diarrhoea
3. Loss of Concentration
4. Syncope (fainting or feeling dizzy)
5. Menstrual problems
6. Hairloss due to brittle hair
7. Deformed nails due to brittle nails
8. Constant fatigue
9. Always secretive about the food intake
10. Having a fear to eat in public
11. Depression due to social isolation
Treatment of anorexia nervosa involves a multidisciplinary team of doctors, which includes PSYCHIATRISTS, PHYSICIANS, and NUTRITIONISTS.
5. PERIPHERAL ARTERY DISEASE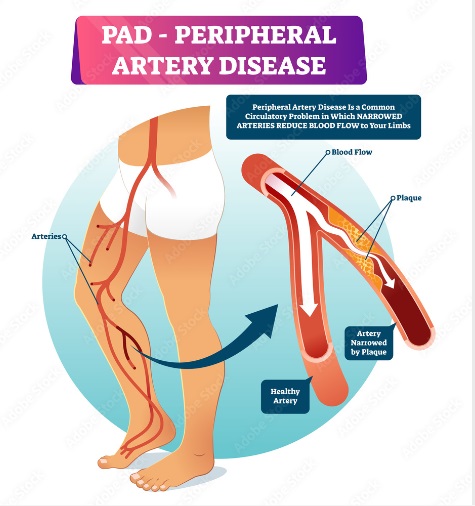 Peripheral artery disease causes decreased blood flow to the body's part, thus creating a feeling of coldness, numbness, tingling, or pain in the hands, feet, or both. In severe cases, peripheral artery disease can also lead to tissue necrosis or death, which is known by the name GANGRENE.
This condition occurs when there is plaque that builds up in the arteries that carry blood to the peripheries of the body. The name given to this building up of plaque in the arteries is ATHEROSCLEROSIS.
ATHEROSCLEROSIS makes the arteries narrower which means that it gets more difficult for the blood to flow through these arteries.
The limitation of blood flow in an artery leads to a compromise of the blood supply of that body part which is supplied by that atherosclerosed artery.
Treatment for peripheral artery disease often includes lifestyle changes, which most importantly includes the CESSATION OF SMOKING and EXERCISING. Despite lifestyle modifications, many people require surgery which includes a BYPASS GRAFT.
THANK YOU
MEDICAL ADVICE DISCLAIMER:
This blog, including information, content, references, and opinions, is for informational purposes only.
The Author does not provide any medical advice on this platform.
Viewing, accessing, or reading this blog does not establish any doctor-patient relationship.
The information provided in this blog does not replace the services and opinions of a qualified medical professional who examines you and then prescribes medicines.
And if you have any questions of medical nature, please refer to your doctor or qualified medical personnel for evaluation and management at a clinic/hospital near you.
The content provided in this blog represents the Author's own interpretation of research articles.