Tinnitus or "hearing ringing sound in ear" is a very common problem encountered by an ENT doctor in everyday practice.
What all sounds come under the word "Tinnitus"?
Tinnitus is not just a Ringing sensation in the ear. I have seen many patients who describe the sound in their ear as-
1) Ringing
2) Whistling
3) Blowing
4) Clicking
5) Ticking
6) Swishing sound
7) Sound of cricket insect
8) Hissing sound
9) Buzzing sounds
10) Rustling
11) Roaring
The severity of tinnitus can range from trivial to completely disabling. Tinnitus can sometimes drive patients to high levels of anxiety. The reason to write this blog is to spread awareness that not just doctors but you can also help yourself and limit this problem from causing you any distress.
Why does Tinnitus Occur?
There is nothing definitely proven yet about why Tinnitus occurs.
However, researchers mention that Tinnitus occurs as a result of deterioration or damage to the inner ear hair cells of the ear, or damage/alteration of the nerves that carry sound to the brain. But, why this damage/alteration occurs is still unclear.
Who all are at risk of developing Tinnitus?
The following people are at risk of developing Tinnitus-
1. Old age
2. Pregnancy
3. Anaemia
4. Too much exercising
5. Deranged Thyroid hormone status
6. High BP patients
7. Patient with wax in the ear
8. Patient with complaints of frequent discharging of ear
9. Live insect stuck in the ear like a mosquito
10. Ear injury
11. Head injury
12. Exposure to loud noise (both for short periods and long periods)
13. Drugs used for chronic illnesses
14. Migraine
15. Epilepsy
16. Brain tumor such as Acoustic neuroma
17. Inner ear disease like Meniere's disease
18. VESTIBULAR MIGRAINE (Patient may have a pounding headache, TINNITUS, nausea/vomiting, unsteadiness, vertigo, light/sound/smell sensitivity.)
19. Middle ear disease like Otitis media, Otosclerosis, Glomus Tympanicum, and patulous Eustachian tube
20. Irregular and involuntary contraction of Head and neck muscles are known as Myoclonus, mainly Palatal Myoclonus
21. Patients with diseased blood vessels. eg Carotid artery disease, Arterio-venous malformation.
What can you do to help yourself from tinnitus?
(I) LIFESTYLE CHANGES
1. ENOUGH RESTFUL SLEEP
I have seen many patients who complain of worsening of tinnitus when they are exhausted. This exhaustion can be physical like after a whole day of working under a strenuous atmosphere, work pressure, project deadlines, or it could be emotional like the loss of a loved one, etc.
My advice to all of them is to "FORGET EVERYTHING the moment one lies on the bed and get ENOUGH RESTFUL SLEEP".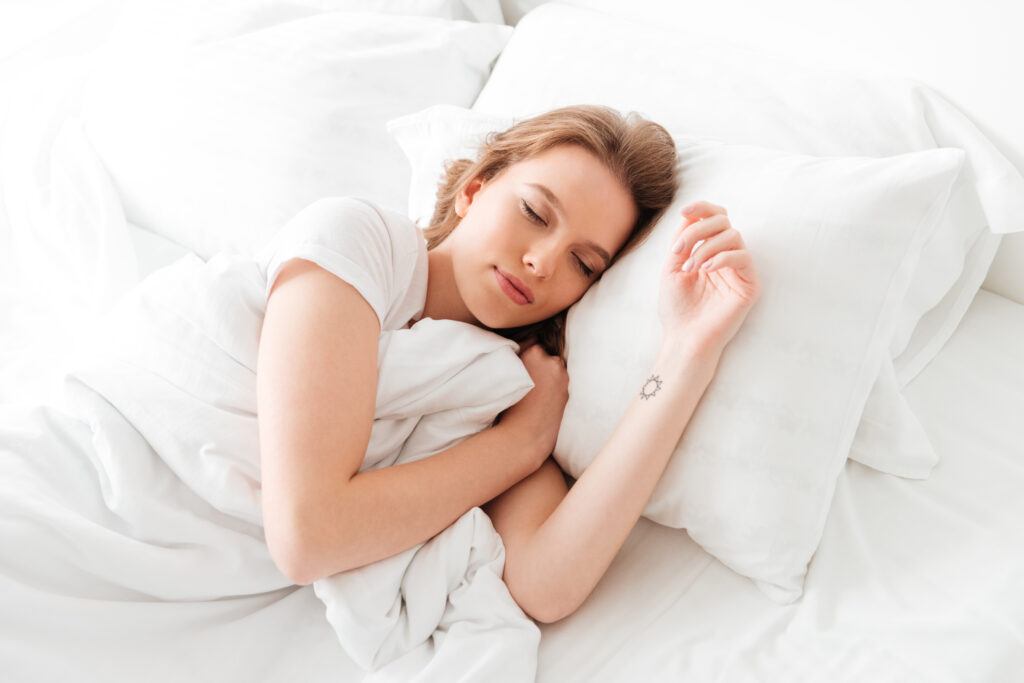 2. MODERATE REGULAR EXERCISE
MODERATE REGULAR EXERCISE helps in stress reduction and improving cardiovascular health, muscle tone, mood, sleep patterns and decreases tinnitus.
3. EARPLUGS AND EARMUFFS
Earplugs or earmuffs should be worn by people when they expect exposure to loud noises such as DJ sounds, train engine sounds, heavy machinery, or even when a patient feels that even a normal sound is loud for him/her, etc.
It not only provides protection from loud sounds but the patient also feels calm and relaxed, which further helps him/her in focusing, concentrating, and getting enough restful sleep.
To get your own EAR MUFFS, click here:
FOR US CITIZENS:
FOR INDIAN CITIZENS: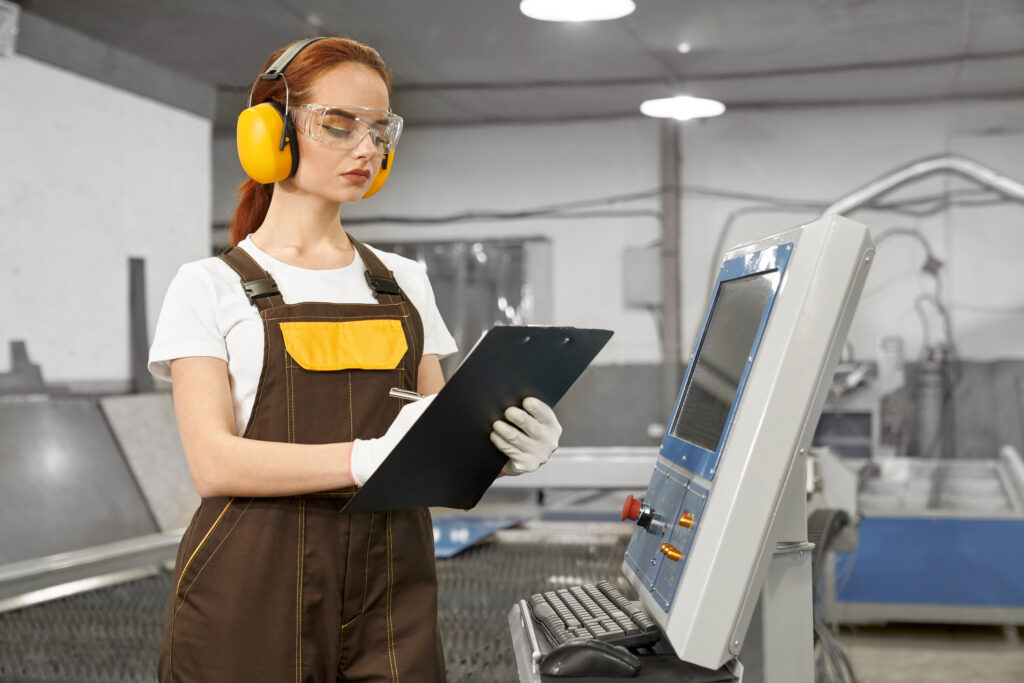 4. GET YOURSELF BUSY WITH SOME WORK
Tinnitus is less bothersome when patients are busy with their work.
Retired persons should be encouraged to keep themselves busy in enjoyable and rewarding activities and doing volunteer work.
5. PARTICIPATE IN POSITIVE INTERACTIONS
Patients are encouraged to participate in positive interactions with family members, friends, and relatives.
6. TRAIN YOUR MIND to NOT LISTEN
Train your mind to NOT LISTEN to the ringing sound in the ear, and focus on the surrounding noises like the ticking of the clock, the sound of chirping of birds, etc.
7. MEDITATION AND YOGA
Meditation and yoga help in elevating the mood, decreasing the stress, improving the general well-being of the patient, and thus helps in decreasing tinnitus.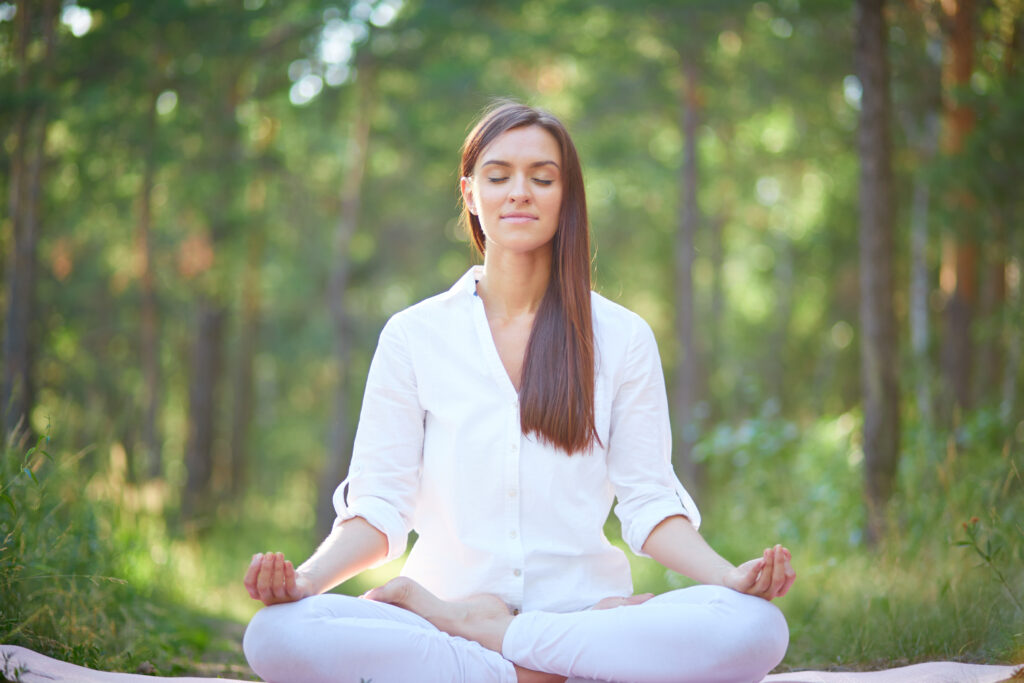 8. STAY AWAY FROM ADDICTION
Alcohol, Caffeine, Smoking, Marijuana, Tobacco in any form should be ABSOLUTELY AVOIDED.
(II) SOUND THERAPY
1. PLEASANT SURROUNDING SOUNDS
Try to keep yourself surrounded by pleasant sounds.
A patient with tinnitus can listen to different sounds that are available on the internet in mp3 format/videos on various networking sites; such as-
Sound of chirping of birds
Few patients of mine have used Tabletop water fountains to focus on their sound.
Some patients find focusing on the sound of fans, air conditioners, or air purifiers easier and more relaxing.
One patient of mine used to wear headphones on the neck (NOT ON EARS), and play music. The sound from the speakers of headphones coming out was never loud to disturb his sleep, but enough for him to focus on it and not listen to the ringing sound in his ears.
The crux of SOUND THERAPY is that every patient should find something in his surroundings to focus on, rather than the ringing in the ear.
2. SOUND PILLOWS & PILLOW SPEAKERS
The patient can play mp3 sounds or audiobooks in a pillow speaker or a sound pillow. These come with a 3.5 mm connector and can be connected to any smartphone. They are volume-controlled and do not disturb your partner's sleep.
To get your own PILLOW SPEAKER, click here:
FOR US CITIZENS:
PILLOW SPEAKER 1
PILLOW SPEAKER 2
PILLOW SPEAKER 3
PILLOW SPEAKER 4
FOR INDIAN CITIZENS:
PILLOW SPEAKER 1
PILLOW SPEAKER 2
3. SOUND GENERATORS OR HEARING AIDS
For many patients giving direct sound to their ears is more effective than environmental sounds. Hence, these can be worn by the patient in the ear and help in decreasing the loudness of tinnitus. These devices present sound directly inside the ear canal and thus are helpful in patients who along with tinnitus are also suffering from hearing loss.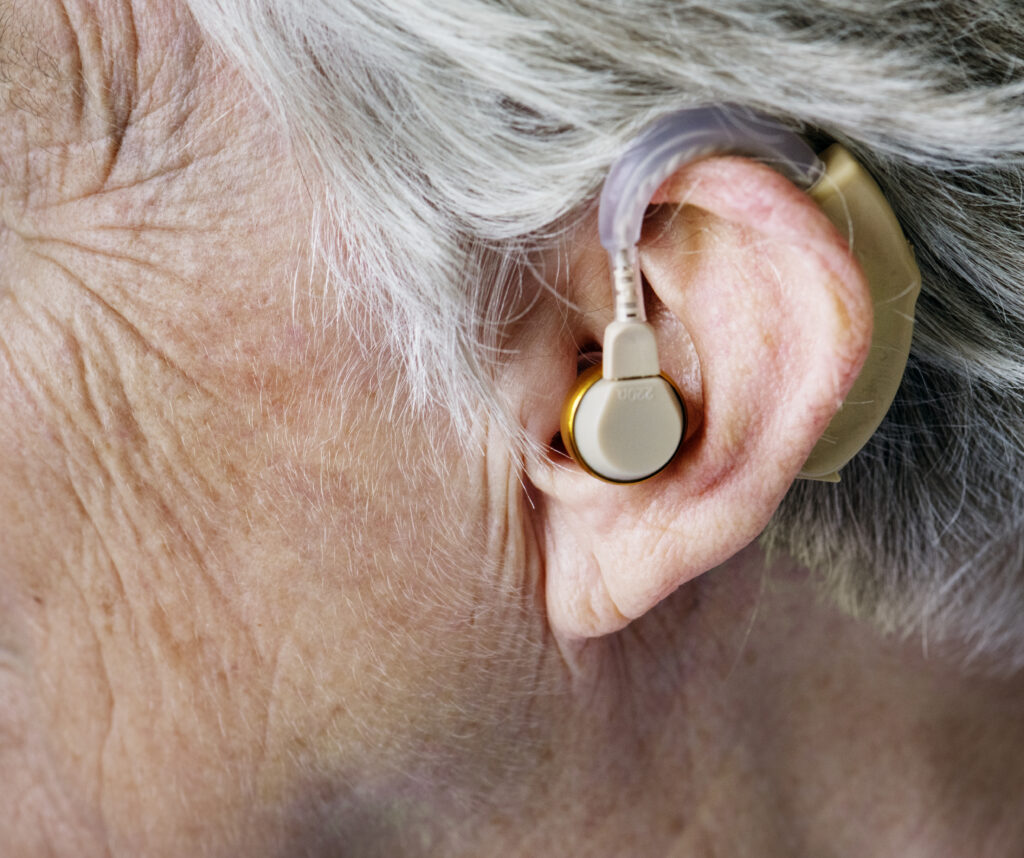 MEDICAL and SURGICAL management is mostly reserved for those conditions where the occurrence of tinnitus is a result of an underlying disease that needs the attention of a doctor.
NOW, coming to a recently asked query of many patients that—–
Does COVID-19 vaccination cause tinnitus?
Till now, most of the commonly administered vaccines approved by the government have proven to be safe for most of the population.
However, there are few cases that reported side effects of the vaccine, but still, any direct correlation of the development of Tinnitus as a complication of the COVID-19 vaccine has not been properly confirmed by researchers.
There is no denying the fact that a few cases have been reported who developed tinnitus after receiving the COVID-19 vaccine, but in them also, a direct correlation of vaccine causing the tinnitus CANNOT be established.
Well, as seen from 2019 to 2021, the coronavirus can behave erratic, can undergo mutations, and have the potential to cause short-term as well as long-term complications. The fear of developing tinnitus after receiving the vaccine should not be the reason big enough to ruin yourself from the gift of life, as already seen in the 2nd wave of COVID-19 that how ridiculously damaging and merciless can this coronavirus be.
Does COVID-19 infection causes tinnitus?
About 14.8% of COVID-19 patients have complained about tinnitus, and it is one of the symptoms under a broad term called COVID EAR.
Other symptoms of COVID EAR are –
EAR ACHE
EAR FULLNESS
HEARING LOSS
VERTIGO
To read more about it, click here on COVID EAR.
ALTERNATIVE TREATMENTS of Tinnitus
Although alternative treatment options for tinnitus have not been recommended by the clinical practice guidelines published by the American Academy of otolaryngology-head and neck surgery. many patients are dissatisfied with the results achieved by conventional medicine and are open to a complimentary-integrative medical approach.
In fact, some treatments such as ACUPUNCTURE and HERBAL MEDICINES have been used in the Eastern culture for centuries.
Because of the lack of well-designed studies, however, Western physicians' skepticism persists.
Yet it is important to acknowledge that no two patients are alike and what may benefit one person might not be the help for another.
Instead of saying "you will have to live with that", one should consider all available options and find the treatment that may be of benefit for that unique patient.
1. COGNITIVE BEHAVIOURAL THERAPY (CBT)
DIFFERENT COGNITIVE RESPONSES TO TINNITUS OF PATIENT BEFORE CBT AND AFTER CBT.


EVENT
THOUGHTS OF PATIENT
CONSEQUENCES
BEFORE CBT
Tinnitus enters awareness of patient
The patient feels that–

-> There is something WRONG with my body.

-> It will get WORSE.

-> I won't be able to concentrate.

-> I will have to STOP WORK
->Anxiety

->Tension

->Increase in Tinnitus

-> Patient will focus more on Tinnitus

-> Patient will take leave from work
AFTER CBT
Tinnitus enters awareness of patient
The patient feels that—

-> FINE, the noise is a bit annoying, but I know that it's just Tinnitus, and is NOT DANGEROUS.

-> I have work stress at the moment, and I know that tinnitus gets increased when I am stressed.
-> Minimal emotional, physical changes.

-> Patient takes action to reduce his stress levels and in turn control tinnitus severity/loudness.
CBT aims at REDUCING the negative emotional effects of tinnitus on the patient.
It's a therapy, it's a process, it's NOT an event.
A patient with tinnitus will have a very negative interpretation of tinnitus which subconsciously will further increase his tinnitus.
2. ACUPUNCTURE
Conclusions drawn by reviews of studies remain UNCERTAIN on the benefits of acupuncture on tinnitus. However, there are few studies that show that a single session of acupuncture CAN NOT cause benefit in a patient.
According to various studies, acupuncture sessions may vary from 10-to-24 before determining if acupuncture is a valid treatment option for tinnitus.
Specific acupoints seem to be an important component in controlling tinnitus. One of these points is shown in the figure below to be along the VESTIBULO-COCHLEAR kine as laid out by Chinese scalp acupuncture.
Acupuncture has been speculated to affect the cochlear blood flow by stabilizing it, which is presumed to be the major contributor to controlling tinnitus.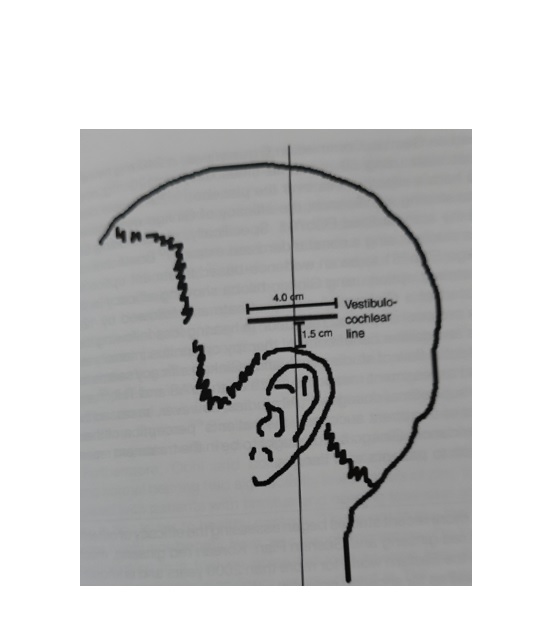 3. MEDICINES LIKE—-
CAROVERINE eg. TINNEX®
4. HERBS like —
GINKGO BILOBA
KOREAN RED GINSENG
GUSHEN PIAN
4. TRACE ELEMENTS like—
ZINC
COPPER
CALCIUM
MANGANESE
5. ANTIOXIDANT SUPPLEMENTS such as—
B VITAMINS
BETA CAROTENE
VITAMIN C
VITAMIN E
GLYCEROPHOSPHORYLCHOLINE
GLYCEROPHOSPHORYLETHANOLAMINE
ALPHA-LIPOIC ACID
PAPAVERINE HYDROCHLORIDE
CO ENZYME Q10
6. MELATONIN
7. HYPNOSIS
THANK YOU
WATCH INTERESTING ENT-related VIDEOS ON MY YouTube CHANNEL…..Dr.Sharad ENT Videos
WATCH THE BEST WEB STORIES HERE…….
REFERENCES
EAR NOSE THROAT TEXTBOOKS
OPERATIVE CLINICS OF NORTH AMERICA, AUGUST 2020, VOLUME 53, NUMBER 4. TINNITUS
MEDICAL ADVICE DISCLAIMER:
This blog including information, content, references, and opinions is for informational purposes only. The Author does not provide any medical advice on this platform. By viewing, accessing, or reading this blog does not establish any doctor-patient relationship. The information provided in this blog does not replace the services and opinions of a qualified medical professional who examines you and then prescribes medicines. And if you have any questions of medical nature, please refer to your doctor or the qualified medical personnel for evaluation and management at a clinic/hospital near you. The content provided in this blog represents the Author's own interpretation of research articles.