What is a "Sore throat "?
Sore throat is a scratchy or itchy sensation in the throat which causes discomfort to the patient while swallowing. Many patients may call this scratchy or itchy sensation –
Irritation in throat
Discomfort in throat
Pain in throat
Burning in throat
Most common causes of a sore throat –
Virus: RHINOVIRUS, INFLUENZA VIRUS, CORONAVIRUS, ADENOVIRUS etc.
Bacteria: Streptococcus pyogenes, Staphylococcus aureus, etc.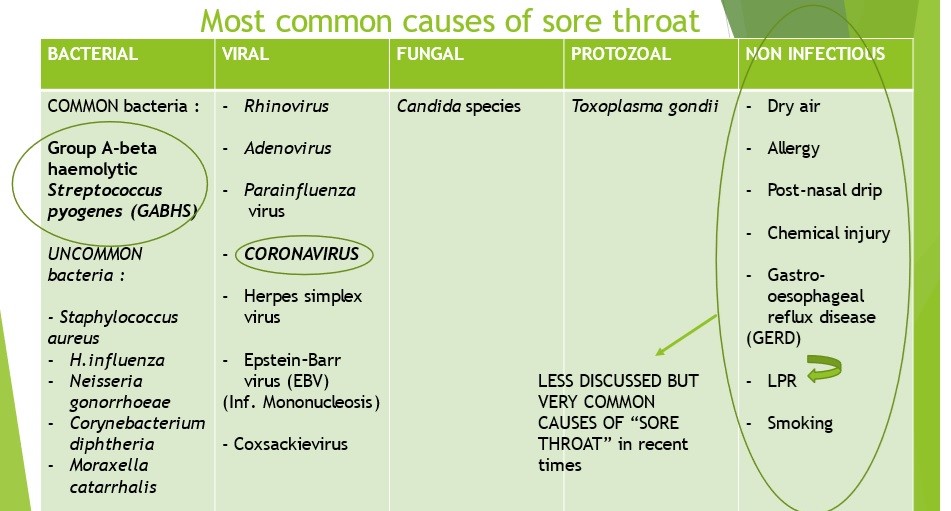 Less discussed but now common causes of Sore throat which are not detected and the patient remains in distress are —
Laryngopharyngeal reflux

Subacute thyroiditis (aka De Quervain Thyroiditis)

Tonsil Stones (or Tonsilloliths)

Excessive Kadha intake (one of the COVID-19 aftermath in India)
LARYNGOPHARYNGEAL REFLUX (or LPR) and GERD
Laryngopharyngeal Reflux refers to the black flow of stomach contents into the throat. There is another disease that is also related to backflow of stomach contents known as GERD (or Gastroesophageal reflux disease), which is very similar to but still different from LPR. In GERD patient DOES NOT have any throat symptoms.
Symptoms of GERD will be –
1. Epigastric burning
2. Heartburn
3. Bloating
4. Belching
5. Heaviness in the chest
6. Difficulty in swallowing
However, in LPR, the patient will have throat symptoms.
Symptoms of LPR will be –
1. SORE THROAT
2. COUGH
3. SENSATION OF LUMP IN THROAT
4. SENSATION OF CONSTANT CLEARING THROAT
5. Excessive saliva/mucus production
6. THROAT PAIN
7. BAD BREATH
8. HOARSENESS OF VOICE
TREATMENT OF LPR/GERD :
1. ANTACIDS
2. PROTON PUMP INHIBITORS
3. LIFESTYLE CHANGES such as AVOID SPICY FOOD, AND CHILLIES.
Elevation of head USING GERD PILLOW /GERD MATTRESS / BED RISERS to 6 inches or more THAT AVOIDS REFLUX OF ACID also helps a lot.
Because of their shape and angle, when a patient lies on the pillow or the mattress, the inclination is such that the acid does not reflux to the throat and remains in the stomach where it is meant to be present.
4. WEIGHT LOSS
5. REGULAR EXERCISE
6. SMOKING CESSATION
7. REDUCING THE INTAKE OF Alcohol, beverage, chocolate, peppermint, and caffeine.
8. EATING MORE FREQUENTLY, BUT WITH SMALLER MEALS
9. AVOID TIGHT-FITTING CLOTHES
10. The patient should AVOID FOODS AND DRINKS within 3 hours before sleep.
11. The patient may be encouraged to lie on his/her left side, as in the left position the diaphragmatic crura causes a natural kink at the gastro-oesophageal junction, which prevents acid reflux.
12. AVOID activities that require lifting, bending, stooping.
13. Increased water intake might help in some patients.

If after following all the above medications and behavioral modifications, the patient is still suffering from LPR/GERD, the following should be done-
1. 24-hour Ambulatory ph monitoring: It is the GOLD STANDARD to diagnose LPR/GERD.
2. Esophagoscopy: Endoscopic examination of oesophagus
3. Esophagogram: To diagnose abnormalities of esophagus like hiatal hernia, strictures, esophageal rings, extrinsic compression on food pipe, motility disorders, diverticula, pharyngeal pouch, malignancy, etc.
4. Esophageal manometry: To look for achalasia cardia or diffuse esophageal spasm
5. Pepsin immunoassay: Detection of PEPSIN in throat sputum by immunoassay appears to be a sensitive test to diagnose LPR
6. Mucosal biopsies: Oesophageal biopsy, stomach biopsy, posterior laryngeal mucosa biopsy can be done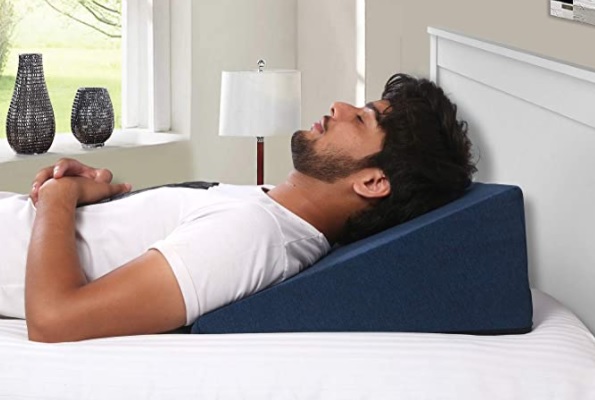 To get your own GERD PILLOW, click here:

FOR US CITIZENS: GERD PILLOW

FOR INDIAN CITIZENS: GERD PILLOW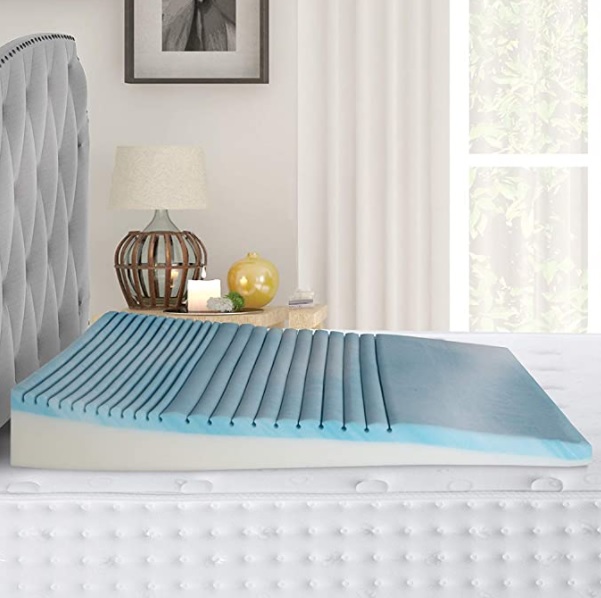 To get your own GERD MATTRESS, click here: GERD MATTRESS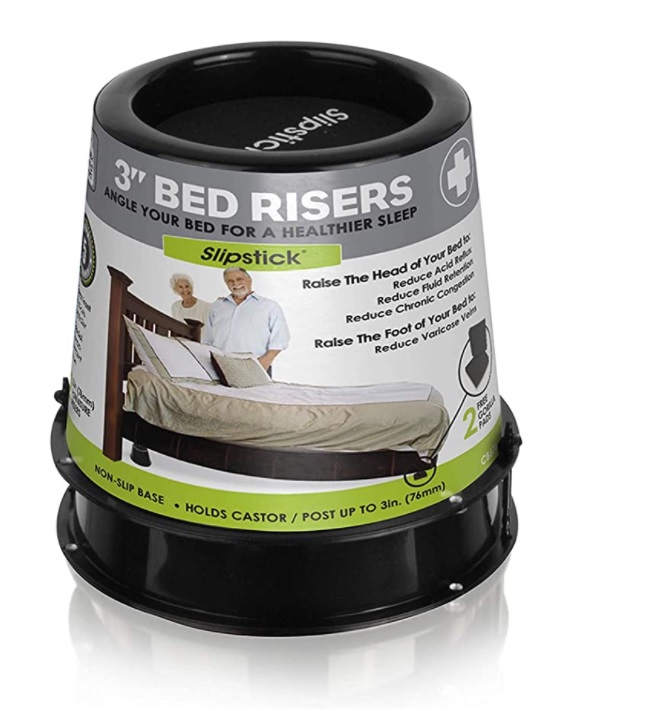 To get your own BED Risers, click here:

FOR US CITIZENS: BED RISERS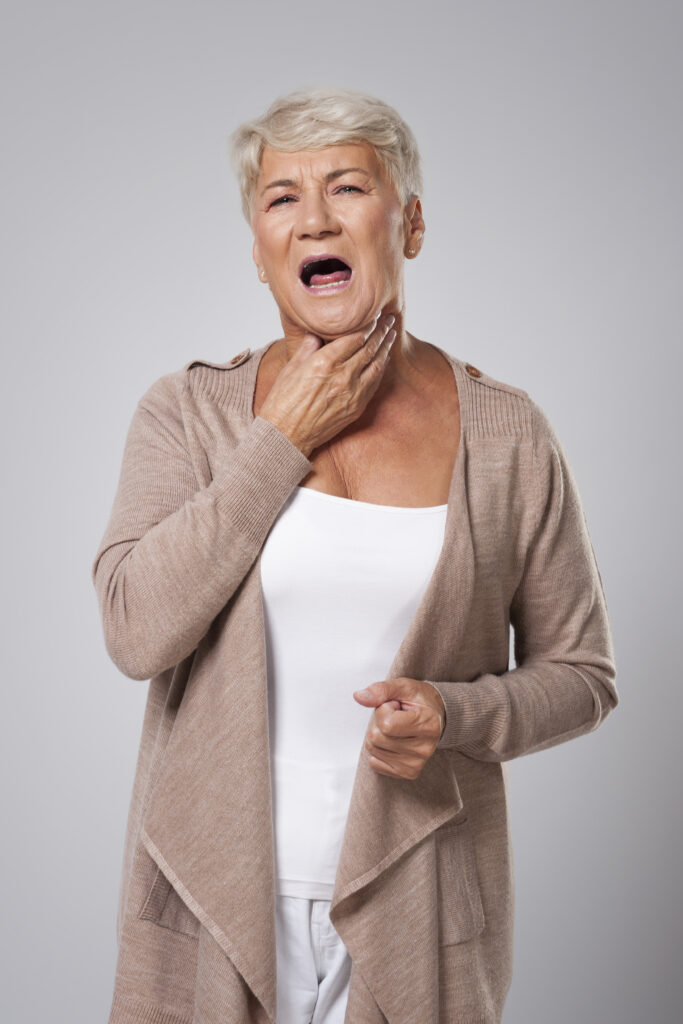 SUBACUTE THYROIDITIS (DE QUERVAIN'S THYROIDITIS)
The diagnosis of subacute thyroiditis is often overlooked because the symptoms can mimic Throat infection.
The peak incidence occurs at 30-50 years. Occurs more frequently in Women than Men.
The patient with Subacute thyroiditis will also have symptoms like a throat infection such as –
Sore throat
Fever
Weakness
Difficulty in swallowing
Pain during swallowing.
Enlarged surrounding lymph nodes.
Apart from this, the distinguishing feature will be the presence of a painful and mildly enlarged thyroid gland.
Diagnosis can be made by a simple Ultrasound of the neck, and if required FNAC (fine needle aspiration cytology).
TONSIL STONES
This is a condition that is very commonly presented to an ENT doctor where the patient complains that he/she sees creamish-white or white particles in the throat and they keep coming in the mouth spontaneously or while coughing or sneezing. These particles are very foul-smelling and some even think of them as an indication of cancer.
However, it is NOT AT ALL related to cancer and patients do not need to worry about this. These are just food debris that is stuck in the tonsils.
Due to poor mouth rinsing and gargling, these food particles get stuck in the throat and cause –
SORE THROAT.
Bad Breath.
Discomfort in throat.
Sensation of something scratching the throat from inside.
These can be treated at home by simple gargling of the mouth every time patient eats something with simple lukewarm water or the patient may use Betadine 2% (w/v) mint gargles also.
[Take 150-200 ml of lukewarm water and mix 5-10 ml of betadine gargles in it. Now do gargling at least three times in a day for 2-3 weeks, and if required may be for a longer duration].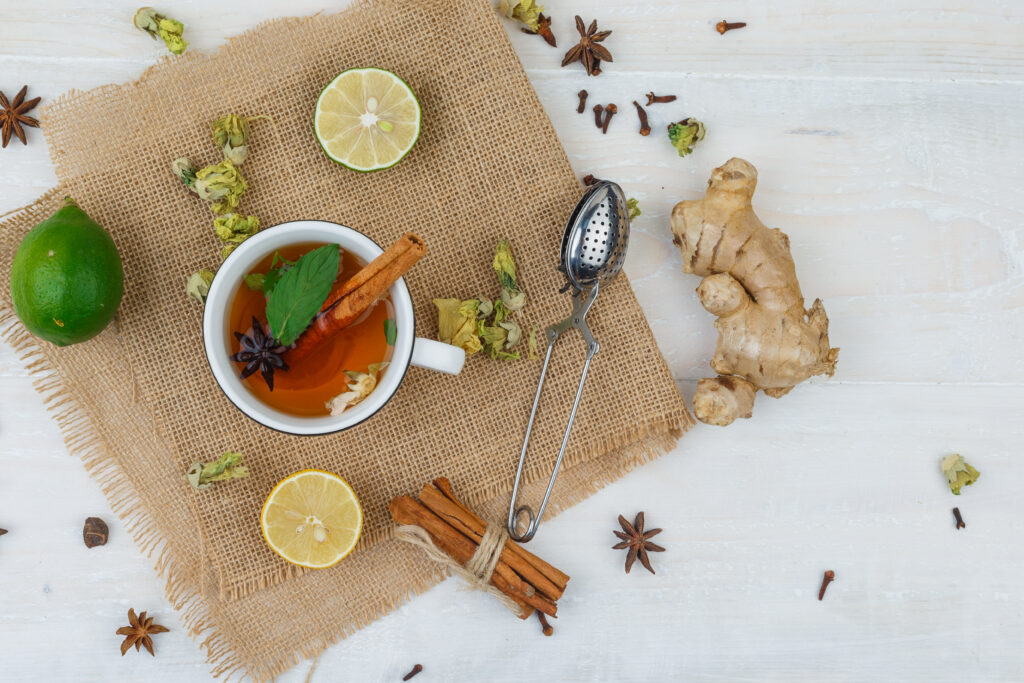 EXCESSIVE KADHA INTAKE
Kadha is a homemade immunity booster drink (what many people think of….!!!) or a multi-spice potion that is very commonly used in Indian households.
During COVID times, it is very commonly seen that almost all homes developed their own recipe of making kadha from youtube or internet article or Whatsapp or from google, and started drinking it 2 to 4 times a day like an immunity booster so as to save themselves from catching coronavirus infection.
However, I would like to break this to everyone reading this that………..
Kadha CAN NOT act as a miracle potion in saving you from catching coronavirus infection. eg. If you come in contact with a coronavirus-positive patient without a mask and shook hands with him…..you CAN NOT think that because you have been drinking kadha 2-4 times in a day all these times so you can not catch the infection.
Drinking kadha may have some beneficial effects on some individuals and intake in moderation is still justified.
However, it was seen that people started presenting to ENT OPD with complaints of severe throat pain, excessive sore throat, the sensation of something stuck in the throat, the sensation of a lump in the throat after drinking kadha.
Kadha is a drink that can contain various ingredients which can vary from—-
Ginger
Black Pepper
Cinnamon
Turmeric
Giloy
Liquorice
Indian ginseng
Dry ginger
Fennel
Long pepper
Cardamom
Basil
Mint
Cloves
These ingredients when not put in a properly measured amount do not make an "immunity booster kadha" rather patient makes a "TROUBLE DRINK" for himself.
Because of excessive kadha intake, many patients have reported to ENT OPD with—
SORE THROAT
Severe congestion of the throat leading to severe pain in throat.
Burning stomach
Chest discomfort
Hyperacidity
Flaring up of GERD and LPR
Mouth and tongue ulcers
Indigestion leading to further flaring up of GERD and LPR.
Hence, I suggest that kadha might be having its good effects when made properly with the right ingredients mixed in the right proportion and if taken in moderation…………..
But if not made properly and if taken in excess will DEFINITELY cause distress and discomfort to the patient.
THANK YOU
WATCH INTERESTING ENT-related VIDEOS ON MY YouTube CHANNEL…..Dr.Sharad ENT Videos
WATCH THE BEST WEB STORIES HERE…….
MEDICAL ADVICE DISCLAIMER:
This blog including information, content, references, and opinions is for informational purposes only.
The Author does not provide any medical advice on this platform.
By viewing, accessing or reading this blog does not establish any doctor-patient relationship.
The information provided in this blog does not replace the services and opinions of a qualified medical professional who examines you and then prescribes medicines.
And if you have any questions of medical nature, please refer to your doctor or the qualified medical personnel for evaluation and management at a clinic/hospital near you.
The content provided in this blog represents the Author's own interpretation of research articles.