Introduction
Acid reflux is also called acidity or GastroEsophageal Reflux Disease (GERD).
This is a phenomenon that occurs in the stomach, where the acids produced in it leak into the esophagus due to partially closed or unclosed sphincter cells at the opening of the stomach.
Such a condition is totally undesirable as it causes a burning sensation in the chest and heart because of these strong acids in the esophagus. This also brings about discomfort in the body by not letting the person sleep, tiredness, difficulty in breathing, and so on.
Acidity is undoubtedly the most familiar problem amongst all people, and it can be caused due to various reasons like-
1) OVEREATING
Because of this, the food sits in the stomach for a long time, and when the person tends to bend or sleep immediately after such a heavy meal, it triggers the problem even more.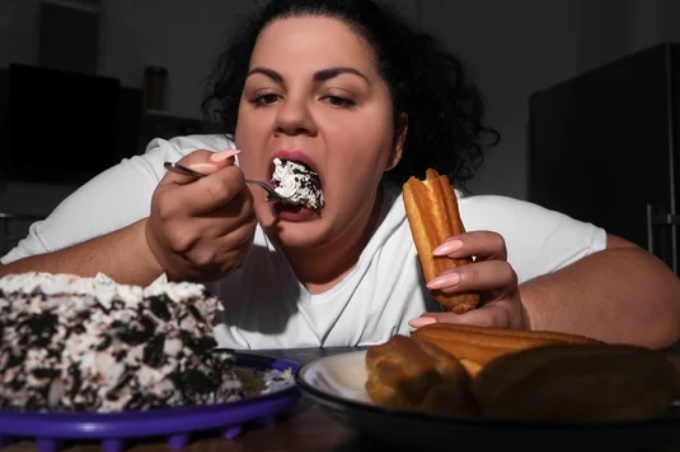 2) INDIGESTION
It is a side effect of pregnancy, diabetes, hypothyroidism, multiple sclerosis, a stomach infection, and so on.
So, if a person is facing any of these problems, they can have indigestion which will lead to acidity in the stomach.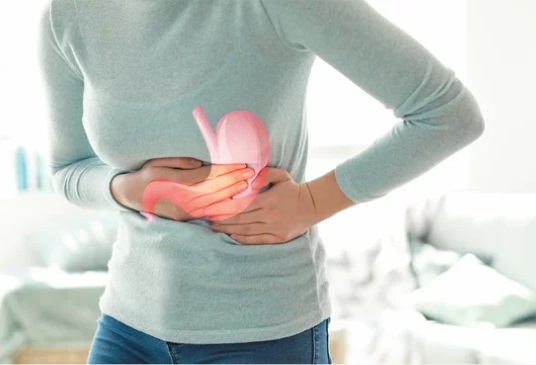 3) EXCESS ACID ACCUMULATION IN THE STOMACH
That is, when we consume more acid-containing food (for example, citric fruits), it already adds to the acids produced in the stomach and becomes excess in quantity. This further causes acidity.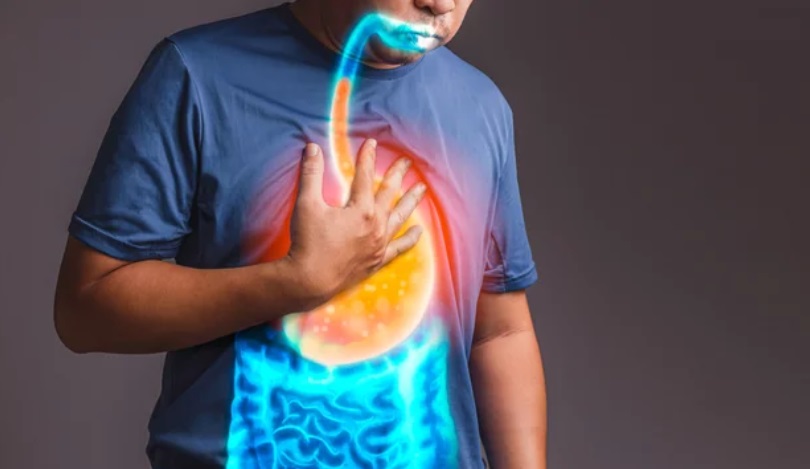 HOW TO TREAT ACID REFLUX OR ACIDITY AT HOME
Since acidity is common in every home, a large part of it can be controlled at home itself.
A few methods that can help are:-
1) A suitable diet:-
The first step to treating acidity at home is to be well aware of what to eat and what not to eat.
Food that should be avoided are —
a) Coffee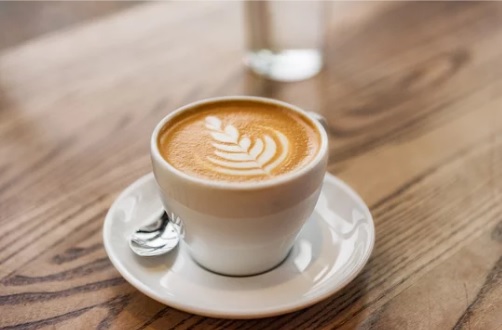 b) Carbonated drinks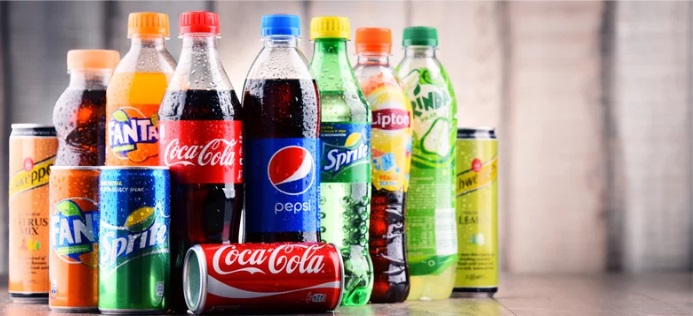 c) Tomatoes and tomato ketchup

d) French fries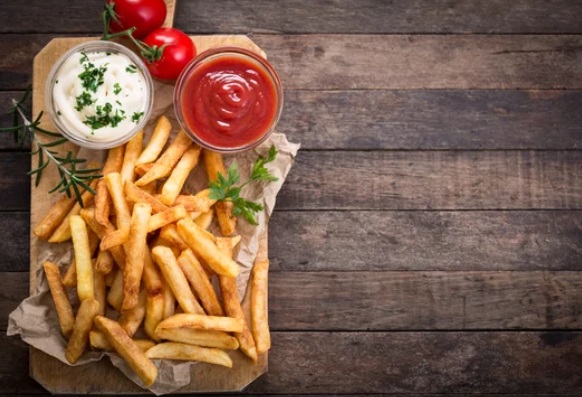 e) Fried and deep-fried meat with lots of oil – beef, bacon, mutton, pork, lard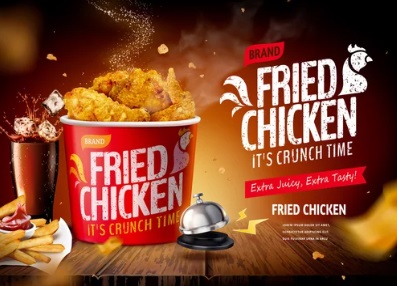 f) Cooked onions are preferred over raw onions since raw onions can increase the burning sensation.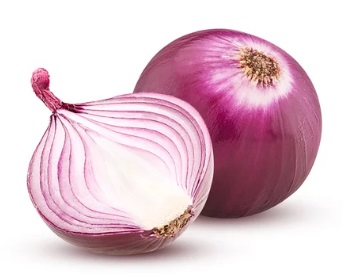 g) Cheese, butter, full-fat milk, and other saturated fat sources of food should be avoided.

h) Citrus fruits like lemon, orange, grapes, etc

i) Spicy and tangy food
j) Alcohol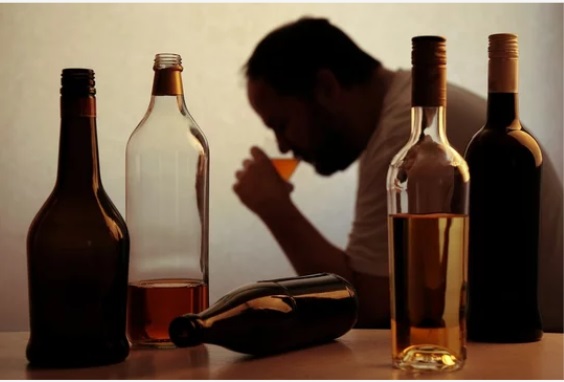 k) Tobacco for smoking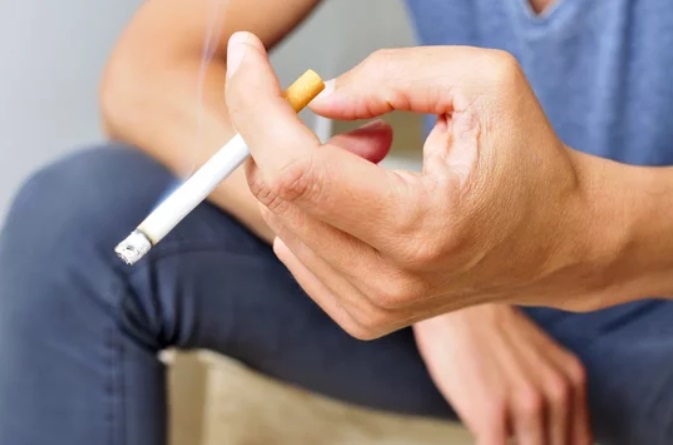 Food that should be consumed:-
1) Fruits – melons, pears, apples, banana
2) Vegetables – carrot, beetroot, potatoes, green leafy vegetables
3) Cereals, grains, seeds, and other high-fiber food
4) Seafood
5) Egg white
6) Unsaturated fats – olive oil, sunflower oil, soy milk
2) EATING HABITS
– Eat food in small proportions and avoid overeating
– Give a time gap of at least 2 hours between each meal
– Maintain a BALANCED DIET that includes all the necessary proteins, vitamins, unsaturated fats, low carbohydrates, etc, in the right proportion.
3) SLEEPING HABITS
1. Do not sleep immediately after eating, instead give it a gap of 2-3 hours
2. Increase the height of the head side of your bed by up to 4 inches
OR
Increase the height of the pillow so that our head is placed in a slanting position while sleeping. This will help in treating acid reflux.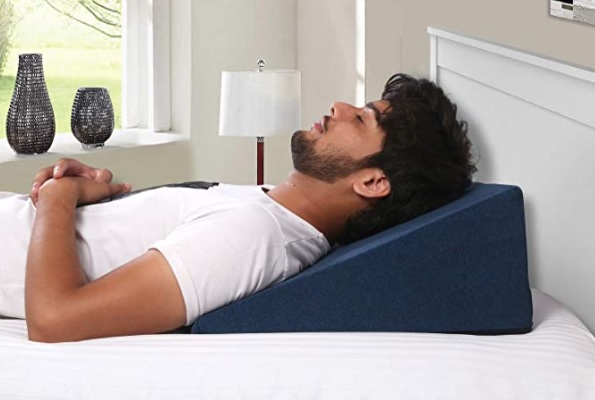 3. Sleeping on your LEFT SIDE will also give relief from acidity because the esophagus enters the stomach on the right side.
Thus, by sleeping on the left side, we reduce the pressure on the stomach and esophagus, which in turn stops acid reflux.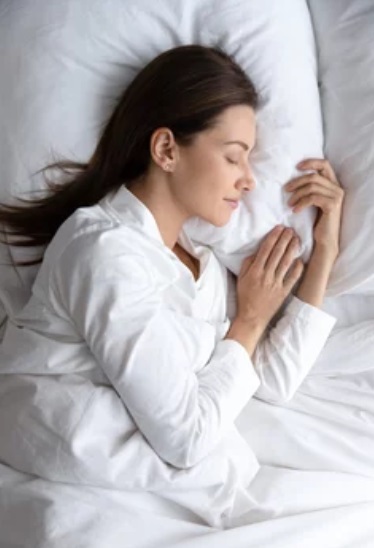 4) CHEWING GUM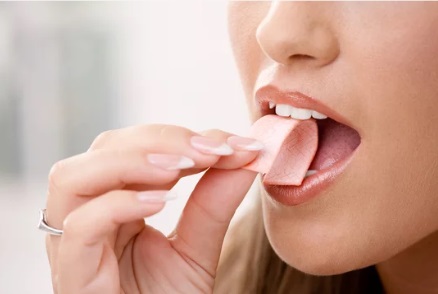 It is made up of bicarbonate.
This bicarbonate enters our stomach along with the saliva and neutralizes the excess acids produced in the stomach. By this, the acid reflux action can be prevented.
Also, while eating chewing gum, the saliva produced flushes away all the acids in the esophagus when it is swallowed.
5) WEIGHT MANAGEMENT
Being overweight increases the fat cells in our body, especially in the stomach area.
This builds up a lot of weight and pressure on the stomach, because of which there are chances that acid reflux might occur.
Thus, weight management can heal this problem to a large extent.
We can maintain our weight by 2 methods —
1. A proper diet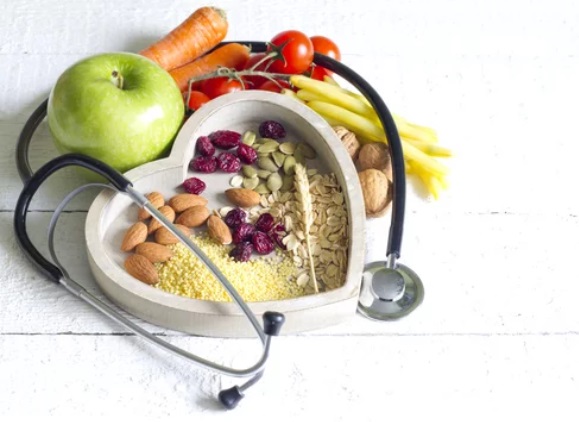 2. Eating food that is less in carbohydrates is a better option
It is because digesting complex carbohydrates is very difficult, and this can lead to their accumulation in the stomach along with bacterial growth on it.
The growing bacteria feed on the food to release further acids that become excess and cause acidity.
The symptoms of this are GAS, FLATULENCE, BURPING, BLOATING, and SOUR ERUCTATIONS.
3. Ginger tea, green tea, etc would help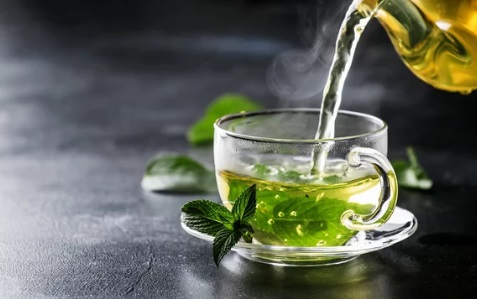 6) EXERCISE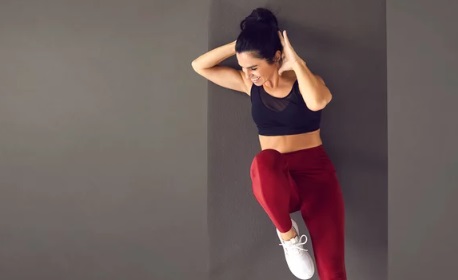 – Exercising for at least half an hour a day will be of great help.
– Exercise should be consistent
– While exercising, concentrate on the extra fat area and work on it
– A trainer's guide can be taken
7) LIFESTYLE CHANGES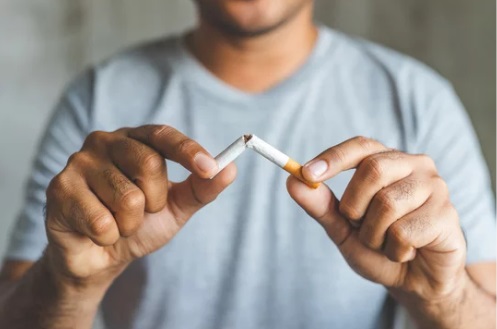 – Get rid of SMOKING
Smoking that is tobacco is very harmful to the cells and is likewise carcinogenic.
The smoke enters the esophagus and damages the sphincter cells. Thus, the sphincter cells lose their ability to close the junction between the esophagus and stomach, because of which the stomach acids can quickly revert back to the esophagus and cause acidity.
Quit smoking to treat this condition.
8) HERBAL and PLANT SOURCE REMEDIES
In-home ancient plant source remedies are:-
– Chamomile
Daisies, sunflowers, and chrysanthemums are their types.
It has anti-inflammatory and anti-cancer properties
Reduces acid reflux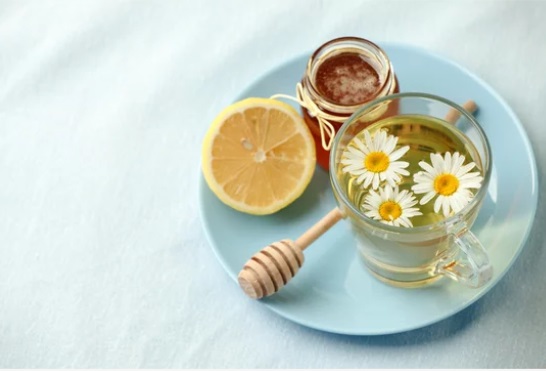 – Licorice
It is processed to form deglycyrrhizinated licorice (DGL), which is safe for consumption
It is a root
Treats acid reflux
Other functions – treats ulcers, bronchitis, sore throat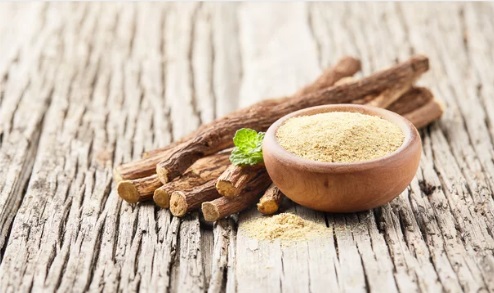 – Marshmallow
It is a root
It contains mucilage which has high medicinal value
Treats acid reflux
Other functions – treats cold, pain, respiratory, and skin problems.
– Slippery elm
Anti-inflammatory
Treats acid reflux
Moisturizes linings of organs by mucus production
Other functions – treats sore throat, sore eyes, and skin diseases.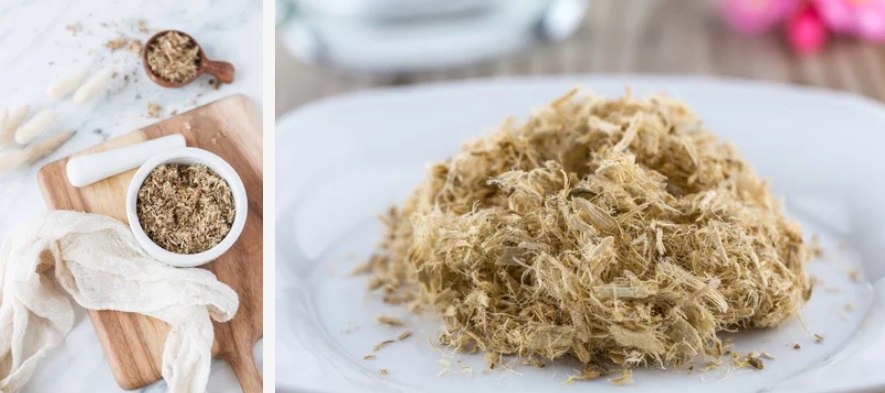 – Teas
It is a leaf
It can be consumed in various forms – green tea, black tea, etc.
Treats acid reflux
Improves digestion
These plant-based remedies can intervene with physiological medicines.
Thus, take a doctor's advice to avoid any side effects.
10) AVOID TIGHT CLOTHES
Tight clothes like tight pants, belts, tops, etc can exert a lot of pressure on the stomach.
This will hinder digestion as well as cause acidity.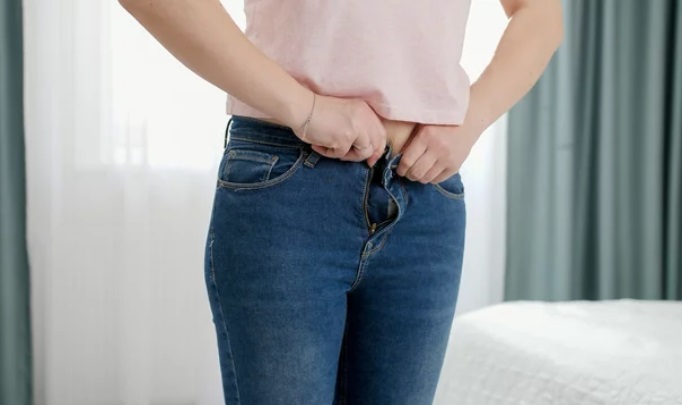 11) FOLLOW RELAXATION TECHNIQUES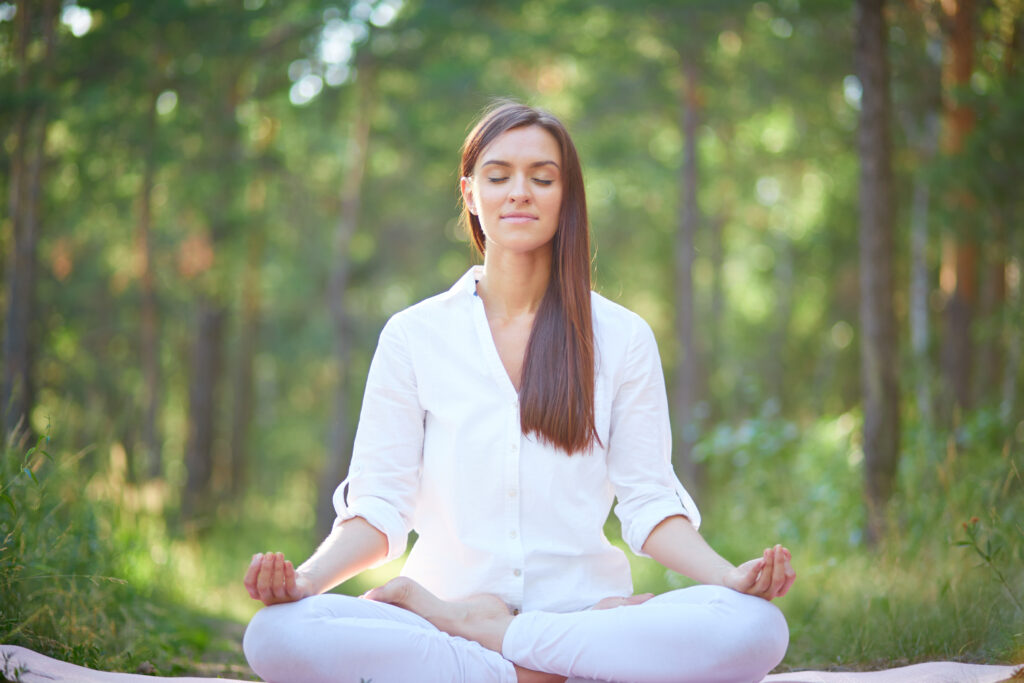 YOGA
It brings flexibility to the body, and there are a lot of asanas that can help in improving digestion and decreasing acidity.
MEDITATION and DEEP BREATHING
These give mental peace and are the best ways to treat various symptoms of acidity.
These are the possible methods by which acid reflux can be treated at home.
THANK YOU
MEDICAL ADVICE DISCLAIMER:

This blog, including information, content, references, and opinions, is for informational purposes only.
The Author does not provide any medical advice on this platform.
Viewing, accessing, or reading this blog does not establish any doctor-patient relationship.
The information provided in this blog does not replace the services and opinions of a qualified medical professional who examines you and then prescribes medicines.
And if you have any questions of medical nature, please refer to your doctor or qualified medical personnel for evaluation and management at a clinic/hospital near you.
The content provided in this blog represents the Author's own interpretation of research articles.