Everyone knows about allergy, but how many of u actually understand it, and WHAT IS THE PROPER DEFINITION OF ALLERGY?
Allergy is defined as a reaction initiated by specific immune mechanisms of your body when it is exposed to an allergen.
What is Allergen?
An allergen is an antigen (usually protein) that causes allergic diseases.
So, when someone inhales an allergen or gets exposed to an allergen, the body starts showing an immune response to protect the body from this allergen; which, in turn, causes swelling and redness of the mucosa of that organ.
So, the most common example to understand this is that of NOSE.
When a person inhales allergens in the air or surroundings, there is a series of chemical reactions that get triggered in the body.
This chemical reaction releases some molecules in the body (medically these molecules are called inflammatory mediators). Because of the release of these inflammatory mediators, the classic symptoms of nasal allergy also known as ALLERGIC RHINITIS develop, such as Running nose, Nose itching, Sneezing, Nose blockage, etc.
Who develops Allergy?
Children who live on farms and have contact with livestock (like Cows, Sheep, Goats, Horses, Pigs, hens, etc) are LESS LIKELY to develop Allergic rhinitis than their urban peers, suggesting a possible protective effect of early microbial exposure.
Larger family sizes may lead to more frequent infections and unhygienic contact may all be protective according to the hygiene hypothesis given by researchers.

BOTH THESE REASONS SUGGEST THAT AN URBANIZED WESTERN LIFESTYLE PROMOTES THE DEVELOPMENT OF ALLERGIC DISEASES.
GENETIC FACTORS are certainly involved in the development of allergic rhinitis.
Having parents who are allergic may increase the risk of a child having an allergic disease by 3–6 times.
Pollen-induced allergic rhinitis is UNCOMMON BEFORE THE AGE OF 2 years suggesting that exposure of at least over two seasons is required for the development of allergy.
What are the symptoms of Allergy?
There is a myth that allergy can manifest in NOSE and SKIN only, whereas, it can manifest in various body parts also such as—
NOSE –
Runny nose
Sneezing   
Nose itching  
Nose blockage  
Snoring 
Post nasal drip   
EYES –
Eye itching   
Redness of eyes  
Conjunctivitis   
Watering from eyes 
THROAT –
Itching in throat   
Sore throat   
Halitosis (or bad breath)
SKIN –
Redness
Swelling
Wheals
Flare
Itching  
Urticaria or
Angioedema (swelling of lips, tongue, throat, and face).
RESPIRATORY –
Difficulty in breathing   
Hoarseness of voice  
Feeling of 'tight throat'   
Cough   
Wheezing   
Asthma   
Cyanosis   
Respiratory arrest   
HEART –
Increased heart rate
Changes in blood pressure
Arrhythmia
Cardiac arrest 
STOMACH AND INTESTINES –
Nausea   
Cramps   
Vomiting  
Diarrhoea 
Urination  
NON-SPECIFIC –
Sweating   
Headache   
Disorientation   
Feeling of anxiety   
Paresthetic sensations on palms and soles
 
Allergy can also be of different types such as –
AERO ALLERGY: Allergy caused due to allergens in the air. eg. Rhinitis (Sneezing, runny nose), and Asthma
FOOD ALLERGY: Allergy caused due to food items. eg. Nut, Milk, Egg, Fish, Cinnamon, etc.
VENOM ALLERGY: Allergy caused due to insect bite. eg. Wasp, bee sting
LATEX ALLERGY: Allergy caused by using items that have latex (rubber). eg. Gloves, Condoms
DRUG ALLERGY: Allergy caused due to Medicines. eg. Most commonly seen in India is Allergy to Penicillin and Sulpha drugs
Sulfa-containing drugs which can cause Allergy include:
Antibiotics, including sulfamethoxazole-trimethoprim (Bactrim, SEPTRAN) and erythromycin-sulfisoxazole.
Some diabetes medications, such as GLYBURIDE.
SULFASALAZINE, a drug that is used in the treatment of Rheumatoid arthritis, Crohn's disease, Ulcerative Colitis.
DAPSONE, a drug used to treat Leprosy, herpetiform dermatitis, rhinosporidiosis, and some types of pneumonia.
Tablet SUMATRIPTAN (Imitrex), is used to treat migraines.
Some anti-inflammatory drugs, such as CELECOXIB (Celebrex).
Some diuretics, such as HYDROCHLOROTHIAZIDE(Microzide) and FUROSEMIDE (Lasix).
NOW, as we have understood what allergy and allergen is, we should move ahead with two questions that —–
WHAT ALLERGY ARE WE TALKING ABOUT IN THIS BLOG?
WHY ARE WE TALKING ABOUT ALLERGIES DURING DIWALI SEASON?
And,
The answer is pretty simple—-
WHAT ALLERGY ARE WE TALKING ABOUT IN THIS BLOG?
We will be talking about the allergy of the nose also known as ALLERGIC RHINITIS in this blog. This is the most common allergy faced by most during these months.
And,
WHY ARE WE TALKING ABOUT ALLERGIES DURING DIWALI SEASON?
1. Because in the month of October and November, most of India is experiencing WEATHER CHANGE from Autumn to Early winters.
Patients who are at high risk of developing allergies such as Poorly controlled asthma, clinical histories of severe reactions to minute amounts of allergen, should be protected.
2. AUTUMN ALLERGIES
The autumn months bring with them their set of pollens such as Amaranth, Ricinus, Morus, Artemisia, and eucalyptus. Those who travel for work or college get exposed to these pollens and develop Allergic Rhinitis.

3. DIWALI CLEANING
Diwali is the time when the whole house is cleaned.
So, this DIWALI CLEANING exposes the person to dust, dirt, dust mites, etc., which plays a major role in the development of Allergic Rhinitis.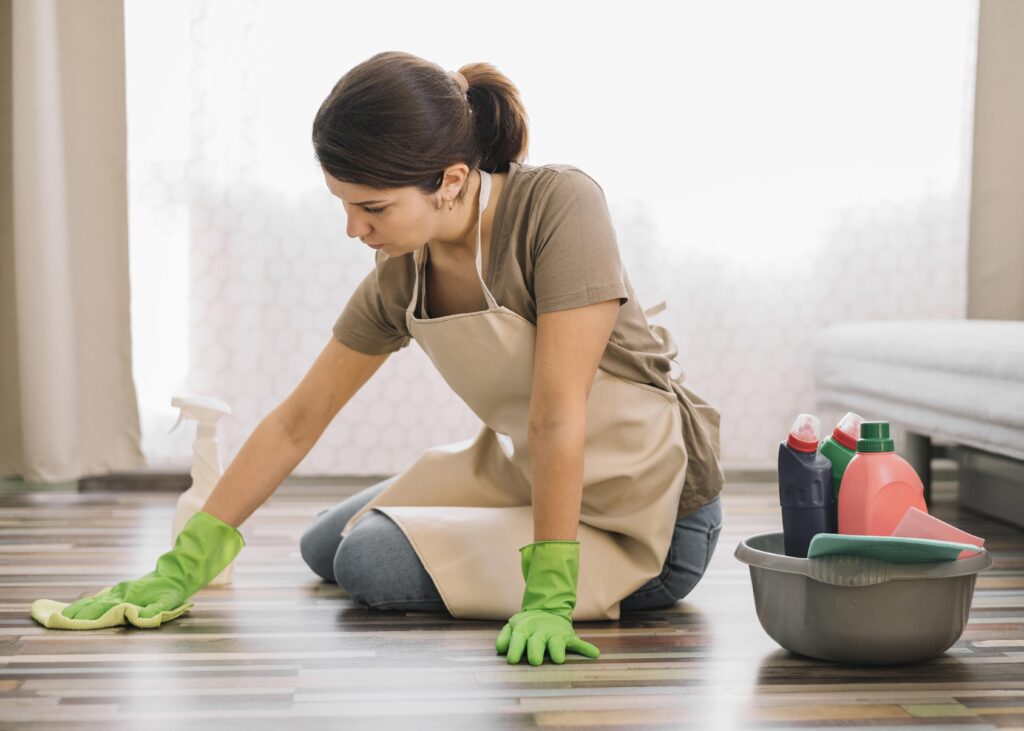 4. Diwali itself causes a steep RISE IN AIR POLLUTION and a decrease in air quality index of many states across India, which in itself is a major risk for developing Allergic Rhinitis.
What can be done to prevent allergy or allergic rhinitis this Diwali?
The major allergens to be found indoors are—
House dust mite (HDM)
Dog, Cat, and other furry animals' hair
Cockroach, and
Moulds.
Outdoors the main allergens are airborne pollens which vary during the year and depend on local conditions.
This Diwali while doing Diwali Cleaning if a person follows the following instruction, it can help to achieve significant allergen reduction at home, and in turn less development of allergy or allergic rhinitis:
Wash bedding regularly (every 1–2 weeks) at 55–60 °C to kill mites
(Washing with cold water REMOVES 90% of mite allergens;
 Washing at 55–60 °C KILLS mites)
Wash pillows and duvets in hot water (55–60 °C)
Encase pillows and mattresses with HYPOALLERGENIC protective coverings.
Sufficient ventilation of house to decrease humidity; aim should be to reduce indoor relative humidity to below 50% and avoid damp housing conditions.
Use a good quality vaccuum cleaner (if possible, one fitted with a HEPA filter)
Use a damp duster when dusting and cleaning surfaces
Replace wall to wall carpets with linoleum or wooden floors which can be wiped clean
Remove/reduce curtains and soft furnishings in the bedroom
Replace fabric-covered seating with leather or vinyl
Remove soft toys from the bedroom; wash them at 55–60 °C to kill house dust mites
Exposure of mattresses, rugs and carpets to direct strong sunlight (for more than 3 hours) kills mites and can be used in appropriate regions/states of India.
Use a good quality AIR PURIFIER for home with HEPA filter.
-> To get your own HYPOALLERGENIC PILLOWS and MATTRESS coverings, click here:
FOR US CITIZENS:
HYPOALLERGENIC PILLOW
HYPOALLERGENIC PILLOW COVER
HYPOALLERGENIC MATTRESS COVER

FOR INDIAN citizens:
HYPOALLERGENIC PILLOW 1
HYPOALLERGENIC PILLOW 2
HYPOALLERGENIC BEDSHEET 1
HYPOALLERGENIC BEDSHEET 2

-> To get your own VACUUM CLEANER with HEPA filter, click here:
FOR US CITIZENS:
VACUUM CLEANER WITH HEPA FILTER
FOR INDIAN CITIZENS:
Eureka Forbes Vacuum Cleaner with HEPA filter
Osmon Vacuum Cleaner with HEPA filter
-> To get your own HOME AIR PURIFIER with HEPA filter, click here:
FOR US CITIZENS:
HOME AIR PURIFIER FOR LARGE ROOM
FOR INDIAN CITIZENS:
HOME AIR PURIFIER
HOW TO AVOID CONTACT WITH POLLENS:
Keep windows closed at peak pollen times
Wear glasses or sunglasses to help prevent pollens entering the eyes.
Consider wearing a N-95/KN-95 mask over nose and mouth.
It will not only protect you from the coronavirus but also prevent inhalation of pollens at peak time.
Use air-conditioning where possible
Install car pollen filters where possible
To get your own good quality, certified N95/KN-95 mask, click here:
FOR US CITIZENS:
3M N-95 MASKS
FOR INDIAN citizens:
3M N-95 MASK
3M KN-95 MASK
CARE VIEW DRDO APPROVED N-95 MASK
To get your own Car air purifier with HEPA filters to protect from pollens/Dust/Smoke, click here:
FOR US CITIZENS:
CAR AIR PURIFIER with HEPA FILTER
FOR INDIAN CITIZENS:
CAR AIR PURIFIER with HEPA filter
HOW TO AVOID ALLERGENS FROM PETS:
If possible, find another home for the pet.
Do not introduce new animals into the home.
If the pet is not removed from the home then:
1) Exclude pets from bedrooms and if possible keep pets outdoors
2) Vacuum carpets, mattresses and upholstery regularly
3) Change clothes before going to school or work if you have had contact with any animal (e.g. horse/cat/dog etc.).
HOW TO AVOID ALLERGENS FROM COCKROACHES:
Eliminating the places and conditions in which they can live
Eradicate cockroaches with appropriate insecticides
Seal cracks in floors, doors, and ceilings
Enclose all food
Do not store waste inside the home
Scrub floors with water and detergent to remove allergens
HOW TO AVOID ALLERGENS FROM MOULDS:
Use dehumidifiers in the home if relative humidity is consistently high (above 50%)
Ensure heating, ventilation or air-conditioning systems are properly maintained
Use 5% ammonia solution to remove mould from bathrooms and other contaminated surfaces
Replace carpets with hard flooring
Replace wallpaper with paint
Repair indoor water damage immediately.
If this Diwali, all these instructions are followed, it is very likely that you will experience less number or less severe episodes of allergy/ allergic rhinitis. And also let me tell you that these instructions will not just help you this Diwali, rather it will help you throughout your life.
Allergic rhinitis can be prevented by reducing the allergens, and after reading this blog, I am sure that you have got a fair idea of what things to avoid, and what things to follow so that allergic rhinitis DOES NOT impair the quality of life and affect your life permanently.
THANKS
WATCH INTERESTING ENT-related VIDEOS ON MY YouTube CHANNEL…..Dr.Sharad ENT Videos
WATCH THE BEST WEB STORIES HERE…….
MEDICAL ADVICE DISCLAIMER:
This blog including information, content, references, and opinions is for informational purposes only.
The Author does not provide any medical advice on this platform.
By viewing, accessing, or reading this blog does not establish any doctor-patient relationship.
The information provided in this blog does not replace the services and opinions of a qualified medical professional who examines you and then prescribes medicines.
And if you have any questions of medical nature, please refer to your doctor or the qualified medical personnel for evaluation and management at a clinic/hospital near you.
The content provided in this blog represents the Author's own interpretation of research articles.